Well I have to tell you guys that I am Lovin' Flickr. If you are on Flickr...look me up.. Jeepgirl300 is my user name.. *giggle* I was checking out all kinds of photos from other users and I ran across these Super Cool Owl Pincushions! I began the quest to find the instructions.....and I got lucky enough to be directed to the tutorial.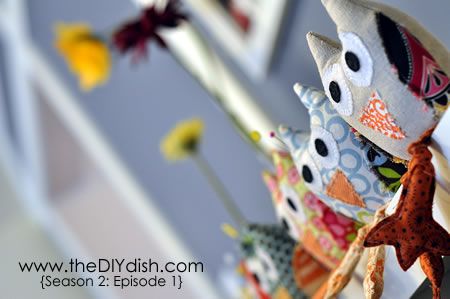 I am sure that many of the seasoned bloggers have seen theses guys before... I found the tutorial posted back in 2010... But for those of us NEW to the internet and all the wonderful blogs out there. I can't resist sharing. What a fun project. I made these two little guys in an afternoon.
The directions are available at DIY Dish.com... >>> Click
HERE
for Link to instructions.
I have a friend at work that LOVES Owls.. and she also does a little sewing too... Sew I am going to surprise her with one of these little guys. Aren't they TOO cute!! One for her..one for me.. *GIGGLE*
I've also been working on Bee Blocks... I will have pictures for you on Monday or Tuesday... I am helping out on one of them where a person disappeared. It's so unfortunate when that happens. I can only hope that the person is okay and that Life just Happened to get in the way *frown* BUT LUCKY for me...*big GRIN* I get to make some different FUN blocks for a great group of Ladies...and in December they'll be making some blocks for ME Yippee!! So I'll be busy this weekend doing some catch up.
Hope you all have a wonderful weekend.. Thanks for stopping by...Happy FRIDAY!
Linking up at
TGIFF
...over at
Brasier House
to check out the other great projects people have been working on.